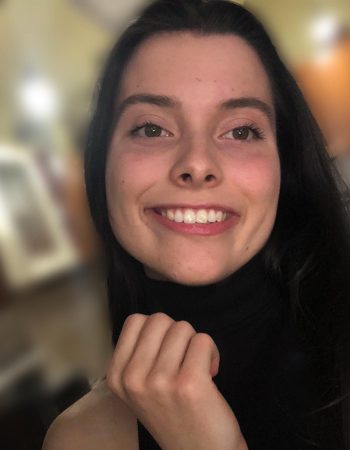 I am Bozhidara Rusenova and I am a second year student at American University in Bulgaria, majoring in Information Systems and Language and Cultural Studies with German.
I am from a little town in Bulgaria, called Chepelare, or also known as "the green heart of Bulgaria". It is really popular place in the summer and especially during the winter, because it is located in a mountain region and we have ski resorts, which I personally adore.
I can say that I am a really positive, friendly and open person. I always try to get the best from every situation and I do not give up easily, when the things become tough. I love spending time with my family, my dog and my friends and some of my hobbies are including reading, writing, playing guitar, cooking and skiing. I hope that one day all of my goals come true. I want to be joyful, surrounded by the people I love, and successful in my work, while appreciating all the finest things in life. I desire to create a life, that I will cannot wait to wake up to.